Plaque and tartar had built up around the neck of his teeth, causing gum pain. This middle-aged, heavy smoker patient's bridge was cracked and his teeth were in a bad state. His gums were also very sensitive and often bled.
---
Read his story below to see how he get her life changed...
Brian, before he contacted Tibor Dental
He didn't want to wear partial dentures, and unfortunately

he couldn'tafford to receive implant treatment in the UK.

Plaque and tartar had built up around the 'neck' of his teeth,

causing gum pain, inflammation in the surrounding bone

and bleeding. The inflammation resulted in severe bone

recession, and some of his teeth were very loose to the touch..
The consultation with Tibor Dental
Our dentists diagnosed severe inflammation in the surrounding gum tissues and bone which contributed to his partial tooth loss. The extensive bone loss would also lead to further teeth loss and the patient was more likely to become completely edentulous (toothless) in the future.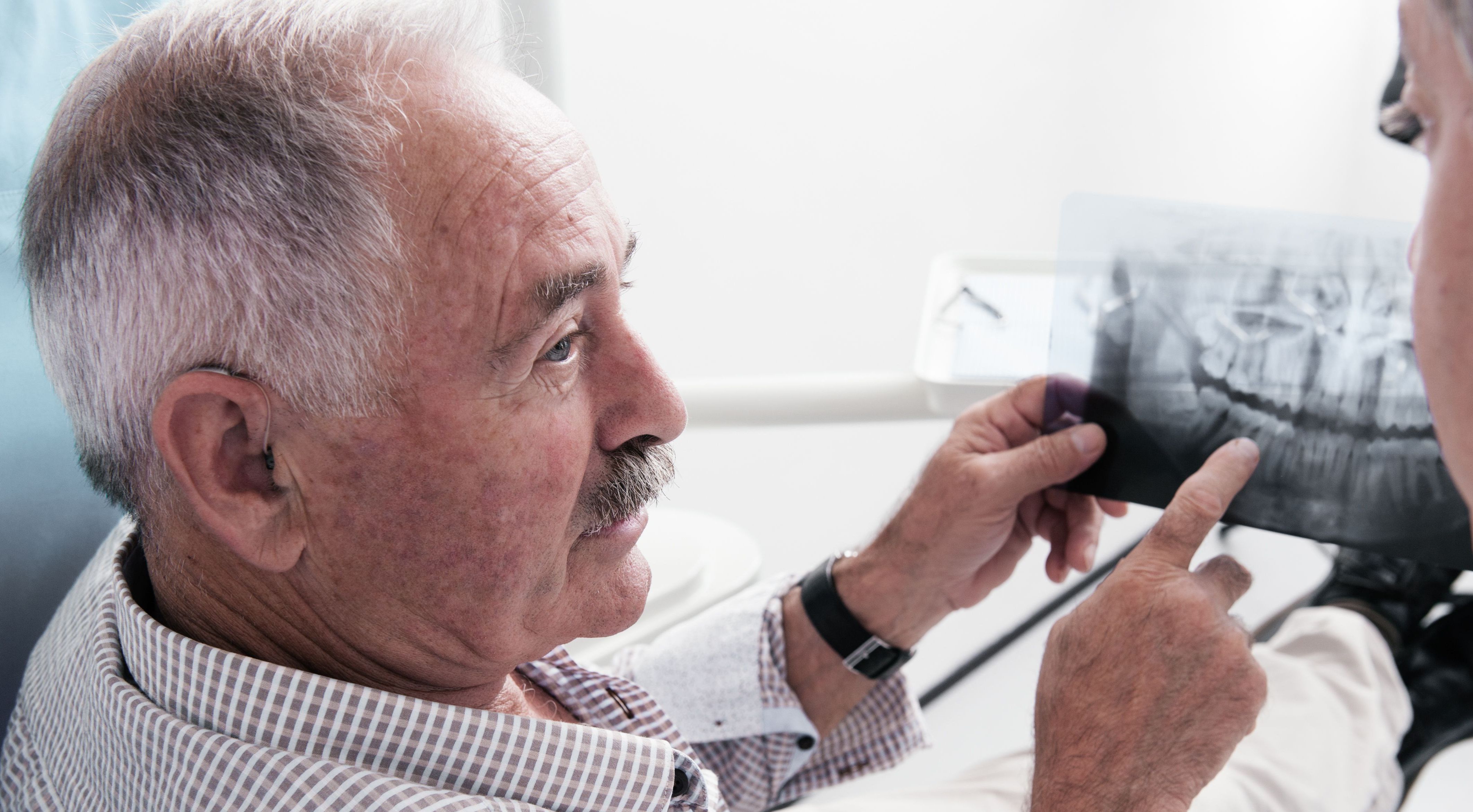 About his treatment
All of his teeth were extracted (7 teeth and 4 roots in the upper jaw and 9 teeth and one root in the lower jaw.)
After extraction, the inflamed gum tissues were removed and the infected areas were cleared up. The patient received 11 immediate loading implants (BCS implant) in the upper jaw and 10 BCS implants in the lower jaw. A 14-unit bridge in the upper jaw and a 12 unit bridge in the lower jaw were put in place.
We also gave him strict instructions about how he can save his implants and teeth, as he's not likely to stop smoking.
Before and after.

Once you've decided that you deserve the same quality treatment, please fill out the contact form below to take the first step!