This middle-aged patient had received numerous dental treatment: bridges, crowns, root canal treatment, posts, etc. She couldn't wear dentures and could only chew with her front teeth.
---
Her dental history
She had raised four children and had no problems with her teeth until she reached 40. Her lower molar teeth became loose and were extracted and she got dentures that she couldn't wear. She could only chew with her front teeth, which also became loose and so she needed more and more treatment in the years that followed.

There were two reasons for her tooth loss:
a severe lack of calcium during pregnancy and while breastfeeding
two root canals had not been treated properly, which caused inflammation

About her treatment
Severe inflammation around the upper teeth made it impossible for the dentist to save them and so they were all extracted (12) and replaced with 10 BCS implants and a 12-unit bridge. She also received 2-2 KOS implants and 3-3-unit bridges on both sides of her lower jaw to increase chewing ability and reduce pressure on the front teeth.

The whole treatment took 5 days and the patient stayed an additional 2 days to have her beautiful new teeth checked.

It is extremely important to maintain a high calcium intake following lactation in order to have healthy bones and teeth; a severe lack of calcium causes the same problem for many female patients of about the same age. In many cases, severe bone loss makes it impossible for implantologists to help these patients using conventional implant systems.

However, in most cases our specialists can help these patients by replacing their missing teeth with a cuttiing edge 5 day implant system.


---
Before-After.

Do you need similar solution?
We believe that you also deserve a fix and permanent solution to have your missing teeth replaced.

So far, dental implants are the most effective solutions for those who are seeking long-term solutions for replacing their missing teeth. The implant supported crowns or bridges are not just beautiful and natural-looking but they also stay in place in every situation so you can forget the embarrassing situations when dentures slip out while eating, laughing or speaking.

Why might you need implants? Find out more about it!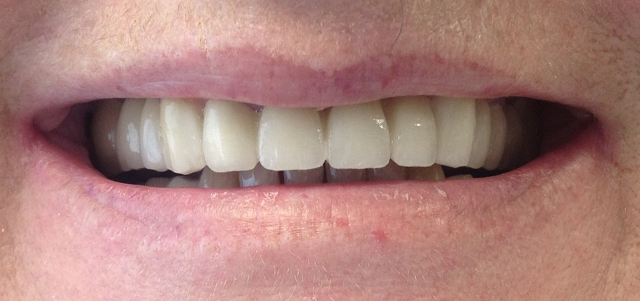 Why is the implantologist's expertise important?
Unfortunately, an implant treatment carried out improperly can cause several problems: inflammation, bone and gum recession and in the end it might result in the loss of implant.

Over the last ten years our dentists, implant specialists have treated thousands of satisfied patients. The implant success rate is approx. 98%, providing patients with asecure and permanent solution to their specific dental problem.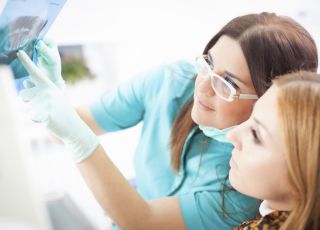 Get to know our implantologists!


Take the first step now!
Send us your OPG x-ray now or attend a dental consultation in London!

As every case is different, in order to find the most suitable option for your dental problem we need your OPG x-ray. Based on this our implant specialists drawing upon the range of available implant systems will provide you with the solution best suited to you.

You can send us your OPG x-ray and some notes on your dental situation by email: info@tibordental.com.




Once you've decided that you deserve the same quality treatment, please fill out the contact form below to take the first step!